Entouré par Springsteen et par John Steinbeck, Brandon Flowers poursuit sa quête de la chanson parfaite et nous emmène dans les terres de son enfance.
Il y a quinze ans, les Killers recrutaient la doublette Flood / Alan Moulder pour donner une suite à multi-platiné Hot Fuss. Le résultat fut une divine surprise : les Killers n'étaient pas un feu de paille. Avec Sam's Town, l'obsession rimait avec Bruce Springsteen et Flowers ne rêvait plus de New Order.
En 2021, le groupe de Las Vegas reprend cette saine obsession et reprend le sillon creusé par Sam's Town.
Flowers quitte les lumières de Vegas pour retourner dans l'Utah de son enfance avec des chansons qui doivent leur ambiance à Nebraska.
Et on veut bien pardonner tous les excès précédents quand on découvre In The Car Outside et In Another Life au milieu du disque. Péchés coupables paranoïaques, ces deux chansons rappellent que Flowers peut surpasser toute la concurrence avec un refrain et quelques touches de clavier. Chassez le naturel, New Order revient toujours…
The Killers – Quiet Town
A couple of kids got hit by a Union Pacific train
Carrying sheet metal and household appliances
Through the pouring rain
They were planning on getting married
After graduation
Had a little baby girl
Trouble came and shut it down
Things like that ain't supposed to happen
In this quiet town
Families are tight
Good people
They still don't deadbolt their doors at night
In this quiet town
When we first heard opioid stories
They were always in whispering tones
Now banners of sorrow
Mark the front steps of childhood homes
Parents wept through daddy's girl eulogies
And merit badge milestones
With their daughters and sons
Laying there lifeless in their suits and gowns
Somebody's been keepin' secrets

In this quiet town
They know how to live
Good people who lean on Jesus
They're quick to forgive
In this quiet town
Now whenever I'm near the town
I'll find some reason to give
And I will walk with the dead and the living
Where I used to live
And every time I see my parents
In the prime of their lives
Offering their son
The kind of love he could never put down
Well part of me is still that stainless kid
Lucky
In this quiet town
Salt of the land
Hard-working people
If you're in trouble
They'll lend you a hand
Here in this quiet town
The first crop of hay is up
School let out
And the sun beats down
Smoke billows from a Sunday train
That cries away from a quiet town
The Killers - Pressure Machine
Pressure Machine de The Killers est disponible chez Island Records.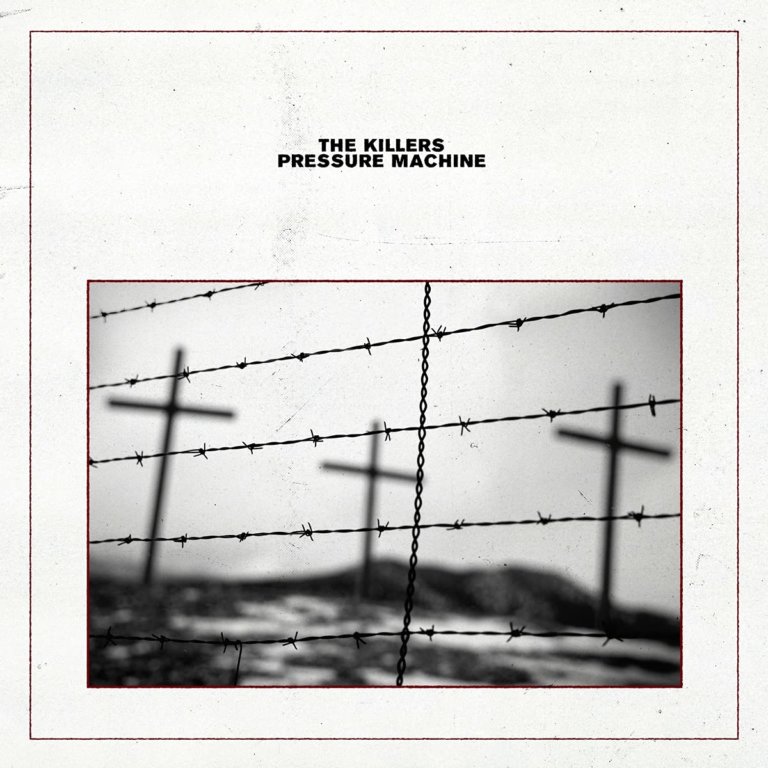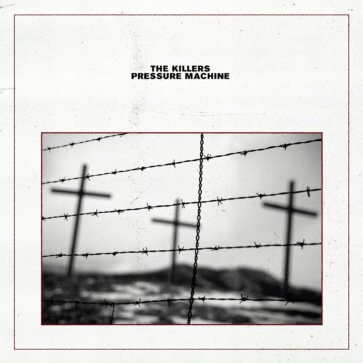 Tracklist : The Killers - Pressure Machine
West Hills
Quiet Town
Terrible Thing
Cody
Sleepwalker
Runaway Horses
In The Car Outside
In Another Life
Desperate Things
Pressure Machine
The Getting By
The Killers
en concert.
Date
Lieu
Tickets



Hard Rock Cafe


Atlantic City (United States)
TICKETS



Mohegan Sun Arena


Uncasville (United States)
TICKETS



Petersen Events Center


Pittsburgh (United States)
TICKETS



Schottenstein Center


Columbus (United States)
TICKETS



Chaifetz Arena


St Louis (United States)
TICKETS



The Grand Theater - Choctaw Casino & Resort


Durant (United States)
TICKETS



Toyota Center


Houston (United States)
TICKETS



Arena V.F.G.


Tlajomulco De Zúñiga (Mexico)
TICKETS
Dates de concerts fournies par Bandsintown
The Killers – Pressure Machine
Pouet? Tsoin. Évidemment.